We all love a nice pair of jeans and probably have our favorite one. Well it is important how you take care of them. A little extra care will make them last longer.
(Please read care label and follow their instructions if different than these)
Wash them with care:
1. Empty the pockets. Nothing worse than wash your jeans and realize that you had something it could stain them.
2. Turn your jeans inside out.
3. Set the machine on "Delicate Cycle" or "Cold Water"
4. If your machine has a top door, run water first and add detergent to dissolve before you put your jeans in the machine. My favorite detergent is
this
one, which it tough enough to remove dirt yet gently with clothes. And it's completely free of chemicals which is good for your skin too!
5. Take them out promptly to prevent them getting wrinkled.
6. Turn your jean right side out and air dry them.
7. If you want to put them in the dryer, set the dryer in the lowest temperature. I personally put mine for only10 minutes or less just to get the excess of water and then I hang them to finish drying.
8. Never use bleach when washing your jeans.
9. Never mix light colors with your jeans. As they tend to fade and will stain the rest of your clothes.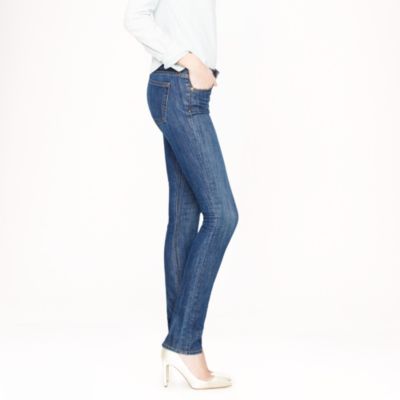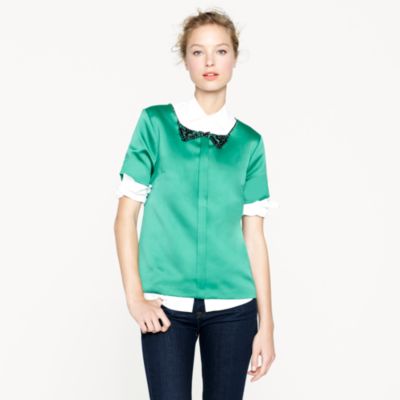 Via Jcrew
Store them with Care. Fold or Hang?
A) Fold:
Folding your jeans is one of the best ways to store them. And if closet space is an issue then this becomes an even better solution.
Make sure you lay your jeans on a flat surface, fold them in half with zipper inside the fold, then fold them again in half or three depending on the size of your shelf or drawer.
Place them in shelf making sure they don't get too close from your light color pants, as they might stain your other pants/clothes.
B) Hang:
Even though hanging jeans might save space, this method might be a little tricky if hung incorrectly. Lay your jean in a flat surface, fold them in half with zipper inside the fold, then hang them on a thick hanger in half making sure they lay evenly across the center of the hanger . Never hang them on a wire hanger you get from dry cleaners as they are too thin and will caus
e creases in the legs.
Via The Pink Peonies
Via Gap
Do you care for your favorite jeans? What's your method? Let us know!
XOXO,
Marcela