Hello everyone! Hope you all had a great start of 2013!! Now that the holidays are officially over is time to put everything back, meaning put our
tree
down :( We usually do that on Jan 6th (King's day), so I will start putting things away during the weekend!
Here are some great storage solutions I found on the web. I personally like to store most of my ornaments in ziploc bags, gallon and sandwich sizes depending on the size of the decorating item and then place them on a plastic bin. I'll make sure to show you some pictures next week after I put my tree down!
This boxes from
The Container Store
are great for more delicate ornaments and love the fact that don't take much space.
Via Real Simple
What a great way to repurpose what you already have at home...
Via Real Simple
A special box for your wreath...
I definitely need a gift wrapping station. This are great solutions..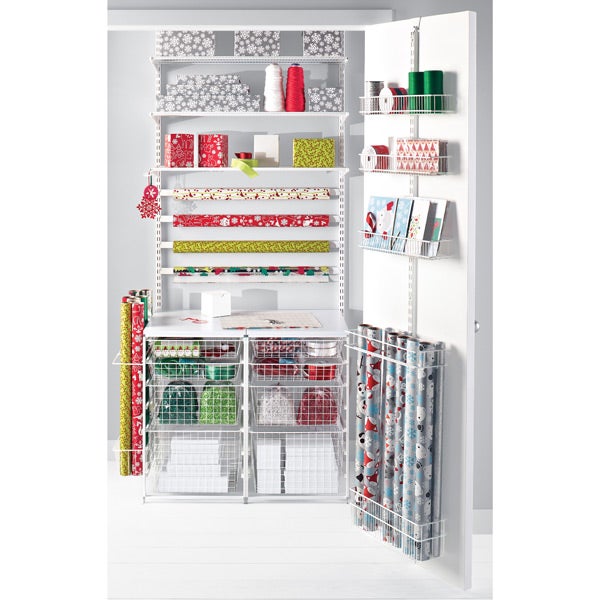 Via The Container Store
Definitely this over the door storage is on my list this year!
Via I Heart Organizing
How do you store your ornaments and Christmas decorating items? Do you put your tree down on a specific day? Share your storage solutions with us!!
xo,
Marcela