I hope you all are doing good and getting ready for a nicer, brighter, warmer weather! As we get closer to Spring we wonder what to do to keep our homes fresh and clean. It's a great time to do a Spring Cleaning. Actually any time of the year is good for this :)
Here are some tips to get started and do it like a pro!
Dress for Success
Wear comfortable clothing and shoes. You'll be doing a lot of hard work and don't want your favorite top to get dirty.
Make a Plan
Set a day and time you will do your cleaning. If you say: 'Oh, I'll do it sometime next week' chances are you'll never get started. Set goals on what you want to accomplish in terms of timing, how long you will need to clean each room, etc. If you don't have time to do it all in one day set a specific time for a specific job (be realistic and work at your own pace). For example, Master Bedroom: Friday 10am to 12pm; Master Bath: 12-1pm; Kitchen: Saturday 11am-1:30, etc. I recommend to do it in a short period of time (no longer than one week) and get stick to your timing so that way you will get the "mission accomplished" feeling and you'll see real results.
Get your supplies all together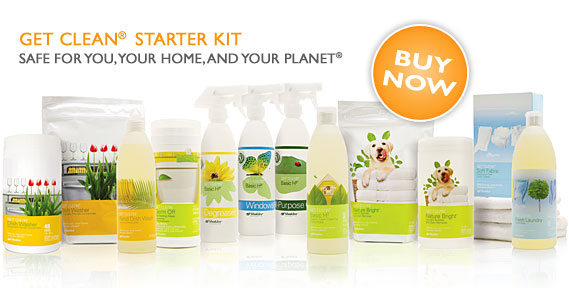 Images 1-4 Martha Stewart; 5 MB Green Cleaning
Remember, you'll do this like a pro. Gather all your cleaning supplies, tools and accessories together so you don't waste time going back and forth to the kitchen or broom closet to get that cleaner you forgot!
You can put them all together in a caddy, bucket or a bag. Here's what you'll need:
Plastic Bags (to organize small items)
Magic Eraser (Water activated, no need to add any sprays)
Bon Ami, Baking Soda or
Paste
Microfiber Cloths
Microfiber Duster (or swiffer duster extender)
Small brush (a tooth brush will work great on corner and edges)
Lint Roller
Vacuum with attachments (see more about vacuums
here
)
Mop
Sponges
Non-Toxic Cleaners: Bathroom cleaner , window cleaner, all purpose cleaner, degreaser. (Check out my favorite Non-Toxic cleaners
here
)
Coming soon.... Cleaning Room by Room.
So tell me, do you have a system to do your cleaning? Share yours with us, I would love to hear from you!
Best,
Marcela